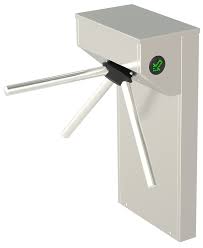 CI_DB_mysqli_result Object ( [conn_id] => mysqli Object ( [affected_rows] => 0 [client_info] => mysqlnd 5.0.10 - 20111026 - $Id: c85105d7c6f7d70d609bb4c000257868a40840ab $ [client_version] => 50010 [connect_errno] => 0 [connect_error] => [errno] => 0 [error] => [error_list] => Array ( ) [field_count] => 4 [host_info] => Localhost via UNIX socket [info] => [insert_id] => 0 [server_info] => 8.0.22 [server_version] => 80022 [stat] => Uptime: 271545 Threads: 10 Questions: 197505261 Slow queries: 0 Opens: 10900756 Flush tables: 3 Open tables: 20000 Queries per second avg: 727.338 [sqlstate] => 00000 [protocol_version] => 10 [thread_id] => 1 [warning_count] => 0 ) [result_id] => mysqli_result Object ( [current_field] => 0 [field_count] => 4 [lengths] => [num_rows] => 0 [type] => 0 ) [result_array] => Array ( ) [result_object] => Array ( ) [custom_result_object] => Array ( ) [current_row] => 0 [num_rows] => [row_data] => )
OZAK 500-E Waist height Turnstile gates supplier in dubai, Sharjah, Ajman, Abudhabi
OZAK 500E TRIPOD TURNSTILE GATES UAE
Technical Specifications:
Power Requirements : 110/220V. 60/50Hz. AC (%±10) 24V. DC at standby ~11W. max. ~60W.
Dimensions : 500x955x300 + arm length (470mm)
Arms : Single-sided. Ø40mmx2mm 304-Grade (Opt. 316-Grade) SS opt.
anodised hard aluminium). Arms can be dismantled or mounted one by one separately.
Body Features : rade (Opt. 316-Grade) Stainless steel with brushed (Opt. Satin) surface
protected against water for outdoors use.
Indicator Features : Green Arrow & Red Bar LED
Operating Temperature -20°C to +68°C (Opt. -50°C with heater unit)
RH 95% non-condensing / IP 56 Outdoor Model / 1M Cycles
Control System : All inputs are opto-coupler protected .Controlled by dry contact or grounding input.
Compatible with all access control systems that provide dry contact or grounding outputs.
Optional RS232/RS485/TCP IP control module is available.
Operation : Bi-directional passage, manually (Opt. Motorized) operated system.
Output Data : The system provides dry contact passage feedback by relays.
Optional accessories: RFID Access control, LAN , Biometric reader….etc
Flow Rate :

Capacity of Mechanism (Manual System): ~90 passages/minute

Nominal: ~25 - 46 passage-per-minute (Recommended reference figure)

· ? Explanatory Notes:

- The above given figures are approximate for one person per walkway or lane.

- The system allows the new passage authorisation in less than ~0, 3 seconds. After

- the passage authorization, the total passage time depends on the pushing and

- passage speed of the people.

- Utilisation of different access control units can change the flow rate.