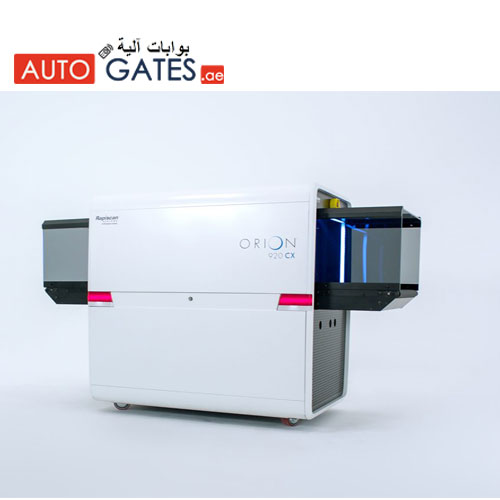 CI_DB_mysqli_result Object ( [conn_id] => mysqli Object ( [affected_rows] => 1 [client_info] => mysqlnd 5.0.10 - 20111026 - $Id: c85105d7c6f7d70d609bb4c000257868a40840ab $ [client_version] => 50010 [connect_errno] => 0 [connect_error] => [errno] => 0 [error] => [error_list] => Array ( ) [field_count] => 4 [host_info] => Localhost via UNIX socket [info] => [insert_id] => 0 [server_info] => 8.0.22 [server_version] => 80022 [stat] => Uptime: 266522 Threads: 21 Questions: 194371447 Slow queries: 0 Opens: 10695076 Flush tables: 3 Open tables: 20000 Queries per second avg: 729.288 [sqlstate] => 00000 [protocol_version] => 10 [thread_id] => 1 [warning_count] => 0 ) [result_id] => mysqli_result Object ( [current_field] => 0 [field_count] => 4 [lengths] => [num_rows] => 1 [type] => 0 ) [result_array] => Array ( ) [result_object] => Array ( ) [custom_result_object] => Array ( ) [current_row] => 0 [num_rows] => [row_data] => )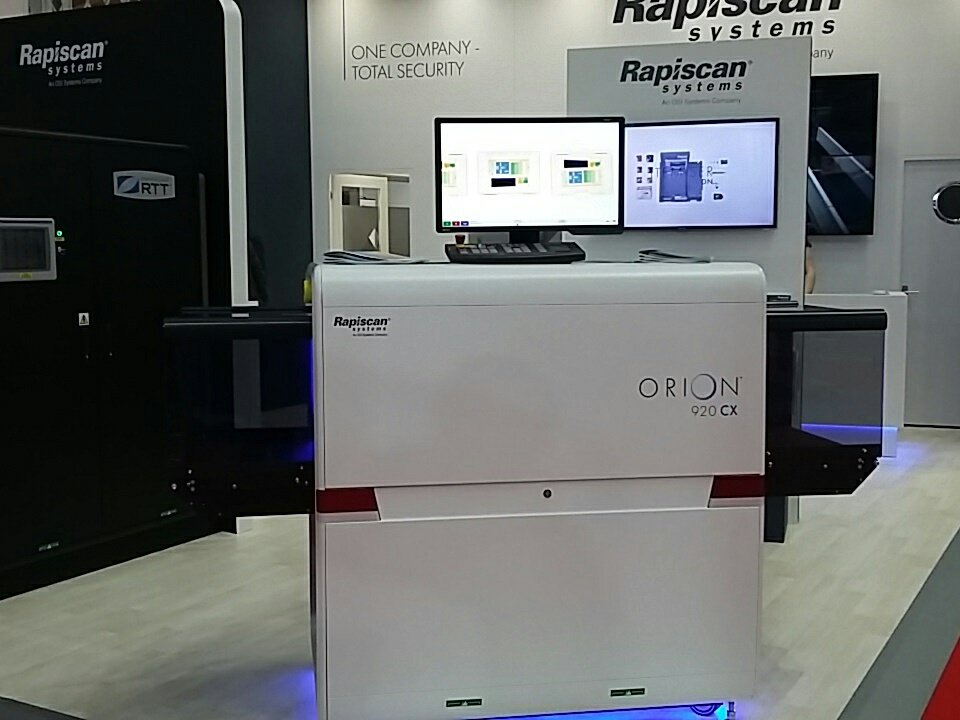 Rapiscan ORION 920CX Baggage Scanner Supplier in Dubai, UAE
Rapiscan ORION 920CX is a High Performance 620mm by 420mm tunnel checkpoint screening system with best in class image quality and excellent threat detection alert capabilities.
TUNNEL SIZE W 620 mm (24.4 in) H 420 mm (16.5 in) CONVEYOR HEIGHT 797 mm (31.4 in.) WEIGHT (NET) 537 Kg (1184 lbs)
SPECTRUM 4-COLOR IMAGING 920CX can present images to the operator in the Classic 4-color and the new proprietary Spectrum 4- color (SP4) option providing superior image, allowing improved security by quick and accurate identification of threats and increase in throughput.
DUAL MODE AUTO ZEFF This feature aids the operator in quick identification of organic materials, either in Range Mode which highlights areas based on operator selected Zeffective values of 7, 8 or 9, or in Interactive Mode which gives the operator the option to display the Zeffective number of a selected pixel.
EXPLOSIVES AND NARCOTICS DETECTION Target and NARCScan are designed to detect a wide range of explosives and narcotics respectively in real time during the scanning process by marking a potential threat on the X-ray image. Rapiscan® Systems detection algorithms are based on regulatory approved material analysis techniques
• Industry Best Penetration, Wire and Spatial Resolution • Explosives and Narcotics Detection • Low Density Image Enhancement • Matrixing, Networking and Remote Viewing
• Explosive threats, narcotics & density alerts • Spectrum 4 • 17 Image processing functions • SINERGY low density enhancement • Dual Mode Z-effective • CrystalClear™ • Automatic, Enhanced Image Archiving • E.U. Approved Threat Image Projection • Remote Status Monitoring • Remote Archive Review • Multi?System Alarm Resolution Network • Multiplexing and Matrixing • Tray Return System Compatible • 13 Languages • 64-bit Operating System
We are Rapiscan Supplier in Dubai, UAE All GCC Countries
PHYSICAL SPECIFICATIONS DIMENSIONS L 2,082 mm (82.0 in) W 869 mm (34.2 in) H 1,377 mm (54.2 in) TUNNEL SIZE W 620 mm (24.4 in) H 420 mm (16.5 in) CONVEYOR HEIGHT 797 mm (31.4 in.) WEIGHT (NET) 537 Kg (1184 lbs)

ENVIRONMENT & POWER STORAGE TEMP -20°C to 50°C OPERATING TEMP 0°C to 40°C RELATIVE HUMIDITY 5 to 95% non-condensing SYSTEM POWER 100/110/120/200/208 /220/230/240 VAC ±10% PERFORMANCE 2 CONVEYOR SPEED1 0.20 m/sec (39.4 ft/min)

CONVEYOR LOAD1 165 Kg (364 lbs)

STEEL PENETRATION 44 mm typical, 42 mm standard

WIRE RESOLUTION 44 AWG typical, 42 AWG standard

SPATIAL RESOLUTION 0.8 mm vertical & horizontal HIGH SPEED OPTION CONVEYOR SPEED1 0.35 m/sec (68.9 ft/min)

STEEL PENETRATION 35 mm typical, 34 mm standard

WIRE RESOLUTION 40 AWG typical, 38 AWG standard SPATIAL RESOLUTION 0.8 mm vertical & horizontal

X-RAY GENERATOR ANODE VOLTAGE: 160kV ORIENTATION Diagonally Upward