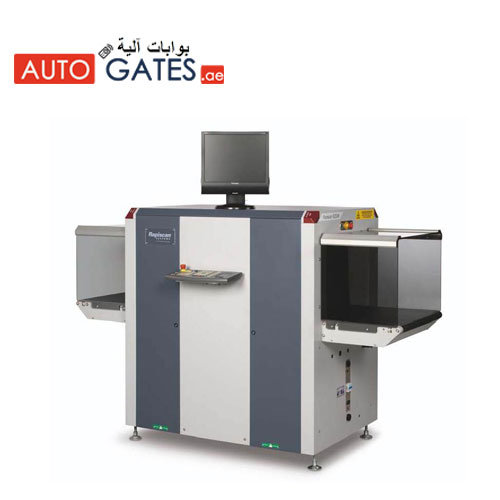 CI_DB_mysqli_result Object ( [conn_id] => mysqli Object ( [affected_rows] => 0 [client_info] => mysqlnd 5.0.10 - 20111026 - $Id: c85105d7c6f7d70d609bb4c000257868a40840ab $ [client_version] => 50010 [connect_errno] => 0 [connect_error] => [errno] => 0 [error] => [error_list] => Array ( ) [field_count] => 4 [host_info] => Localhost via UNIX socket [info] => [insert_id] => 0 [server_info] => 8.0.22 [server_version] => 80022 [stat] => Uptime: 264620 Threads: 13 Questions: 193347790 Slow queries: 0 Opens: 10627004 Flush tables: 3 Open tables: 20000 Queries per second avg: 730.662 [sqlstate] => 00000 [protocol_version] => 10 [thread_id] => 1 [warning_count] => 0 ) [result_id] => mysqli_result Object ( [current_field] => 0 [field_count] => 4 [lengths] => [num_rows] => 0 [type] => 0 ) [result_array] => Array ( ) [result_object] => Array ( ) [custom_result_object] => Array ( ) [current_row] => 0 [num_rows] => [row_data] => )
Rapiscan systems 620 XR Baggage scanner supplier in Dubai, UAE
RAPISCAN BAGGAGE SCANNER MACHINE 620 XR
TUNNEL OPENING (W X H): 620 X 420 MM (24.4 X 16.5 IN)
DETECTION OF EXPLOSIVES AND NARCOTICS ALERT
Target and NARCScan are designed to assist operators in the detection of a range of explosives and narcotics respectively in real time during the scanning process by marking a potential threat on the X-ray image. Rapiscan® Systems detection algorithms are based on regulatory material analysis techniques.
REGULATORY COMPLIANCE
620XR performance is in full compliance with the European Union regulations (EC) No. 300/2008, (EU) No. 2015/1998 and Commissions Decision C (2015)8005 for aviation security.
EASE OF USE PROVIDING HIGHEST THROUGHPUT
With over 13 image processing tools and detection alert algorithm functions, the feature rich software allows the operator to more easily and accurately search for contraband.
Rapiscan Baggage scanner machine Quality and support is admired by clients like Hotels, Malls, Airports, government buildings,parks, stadiums aroung the globe.
Being Rapiscan baggage scanner 620 xr supplier in UAE, Saudi Arabia We offer our clients best afer sales support though Rapiscan network team.
STANDARD FEATURES - Multi Energy Imaging (4 Color) - View Previous/Next Bag - Image Archive - Configurable Image Processing Keys - Baggage Counter - Date / Time Display - Search Indicator - UPS (Uninterrupted Power Supply) - Flat Panel Monitor - Multi Language Support

STANDARD IMAGE PROCESSING FUNCTIONS - Crystal Clear™ - SINERGY™ - Black and White - Organic / Inorganic Stripping - Inverse Video - High Penetration - Low Penetration - Pseudo Color - Variable Edge Enhancement - Variable Color Stripping - Variable Gamma - Variable Density - Dynamic Continuous Zoom & Panning - Fixed Zoom (64x