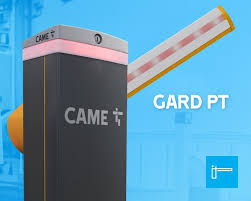 CI_DB_mysqli_result Object ( [conn_id] => mysqli Object ( [affected_rows] => 0 [client_info] => mysqlnd 5.0.10 - 20111026 - $Id: c85105d7c6f7d70d609bb4c000257868a40840ab $ [client_version] => 50010 [connect_errno] => 0 [connect_error] => [errno] => 0 [error] => [error_list] => Array ( ) [field_count] => 4 [host_info] => Localhost via UNIX socket [info] => [insert_id] => 0 [server_info] => 8.0.22 [server_version] => 80022 [stat] => Uptime: 270854 Threads: 14 Questions: 197062303 Slow queries: 0 Opens: 10870182 Flush tables: 3 Open tables: 20000 Queries per second avg: 727.559 [sqlstate] => 00000 [protocol_version] => 10 [thread_id] => 1 [warning_count] => 0 ) [result_id] => mysqli_result Object ( [current_field] => 0 [field_count] => 4 [lengths] => [num_rows] => 0 [type] => 0 ) [result_array] => Array ( ) [result_object] => Array ( ) [custom_result_object] => Array ( ) [current_row] => 0 [num_rows] => [row_data] => )
Gard PT-CAME gate barrier dubai
A barrier with a modern design, with perfectly blended aesthetics and perfection for any application.
Painted aluminum cabinet with red/green signaling luminous crown on the top.
Highly performing brushless motor and extremely silent.
Control board with display designed to connect to the Cloud via CAME Connect.
Accessory for detachable boom to use in high traffic-volume conditions.
It can work in either paired mode or alternating mode via the RSE card.
Compatible with CAME KEY.
| MODELS | 803BB-0070 |
| --- | --- |
| Protection rating (IP) | 54 |
| Power supply (V - 50/60 Hz) | 230 AC |
| Power supply to motor (V) | 36 DC |
| Absorption (A) | 1.5 (230 V AC) |
| Power (W) | 350 |
| Opening time at 90° (s) | 1,2 ÷ 4 |
| Duty/cycle (%) | CONTINUOUS DUTY (with springs and boom up to 3.8 m) - INTENSIVE DUTY (without springs and with boom up to 2.5 m) |
| Operating temperature (°C) | -20 ÷ +55 |